Vibrating Hoppers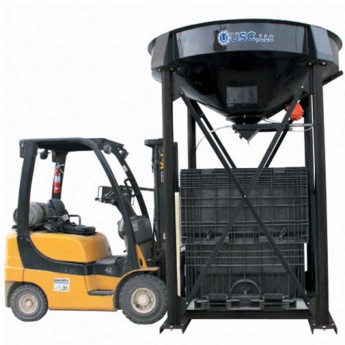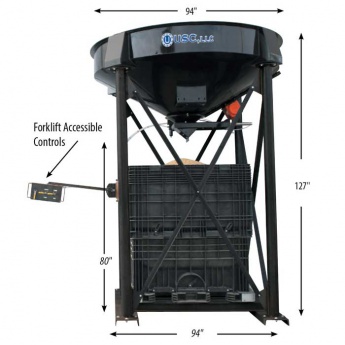 Pre-Staging Treated Seed
The 80 unit vibrating hopper is an ideal piece of equipment to pre-stage treated seed coming from the seed treater. The built in vibrating unit is ideal for breaking up bridged material to allow constant flow of product into a pro box. The unit comes with a swing out control panel that is accessible to a fork lift driver to control the vibrating unit and the air actuated gate valve to control flow into a bag or pro box.
Features
Feaures Vibrator mounted to cone section of hopper
Add extension rings for additional units
Eliminates bridging and clumping
Operate directly from forklift!
Specs
The vibrating unit is 110 VAC powered.
Length: 94"
Height: 127"