Simple Bin Site Automation U-Treat Lite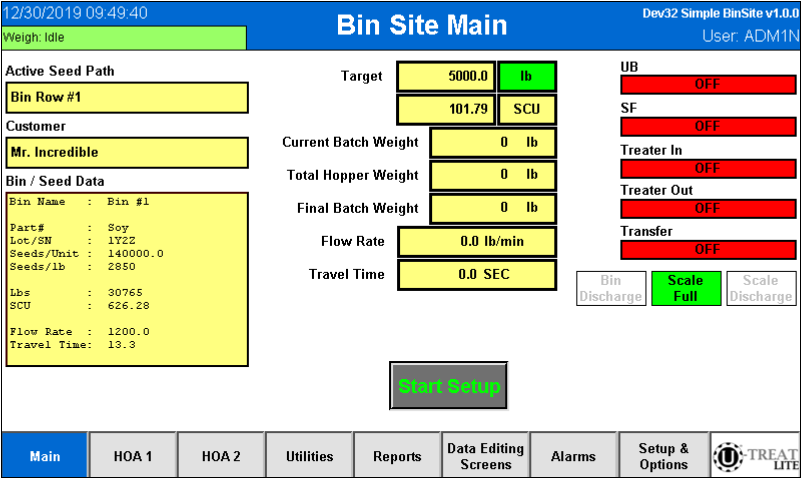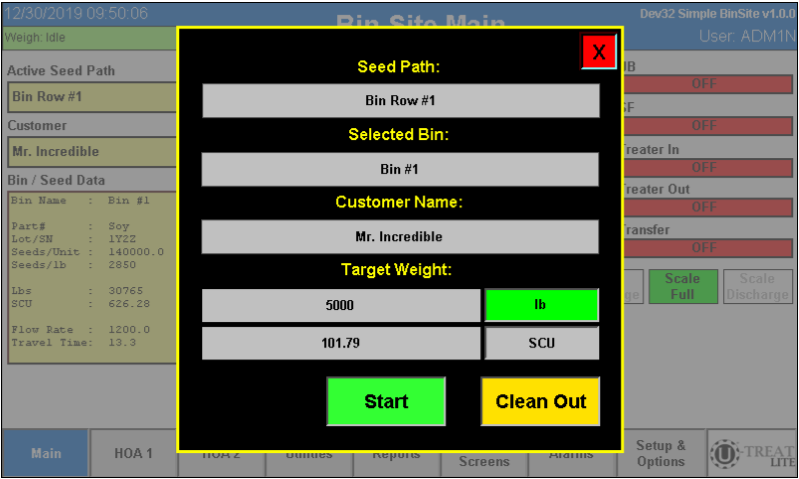 Keeping it Simple
USC's Simple Bin Site easily converts current seed treating equipment into a fully-functioning, bulk operation with one, simple package.
Features
Customer name printed on the scale ticket for each run.
Includes ZM301 scale indicator, ticket printer and SBS touchscreen.
Provides legal for trade scale ticket.
Manage bin information:

seed variety, seed size, lot number, and bin inventory

Conveniently call in seed by pounds or SCU.
Automation
Supports up to three 5HP or 7.5HP conveyors
Suports up to two 5HP or 10HP reversing underbin conveyors with encoders
Supports up to nine bins and one manual hopper
Comes with Pre-Treater Diverter controls standard
Comes with Post Treater Diverter controls standard
Simple bin site and LPX U-Treat Lite can share a scale head for LIW seed metering
Add remote support with the U-Connect Pro add-on