Seed Metering Wheel Digital Controller
Seed Metering Wheel update, manual to touch screen control.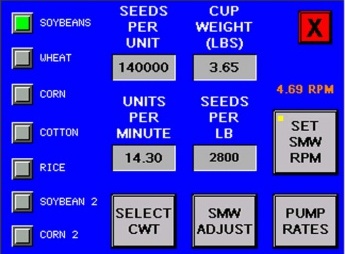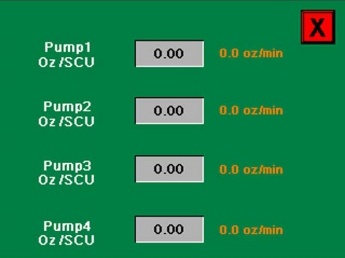 Add SCU to Manual Seed Wheels
This control panel brings the excel calibrations to your treater. Save up to 7 seed profiles, treat in SCUs, and sets the RPM. Built-in calculator saves time and coverts set up time into treating time. 
Treat in Seed Count Units (SCUs)
Built in calculator to cover Oz/CWTs and Oz/SCUs into Oz/min 
Seed Metering Wheel Digital Controller w/ SCU Conversion
Seed Metering Wheel Digital Controller w/ SCU Conversion for Portable