Slide-Out Atomizer Kit
Providing the latest atomizer technology to existing equipment. Reduce downtime, ensure accuracy.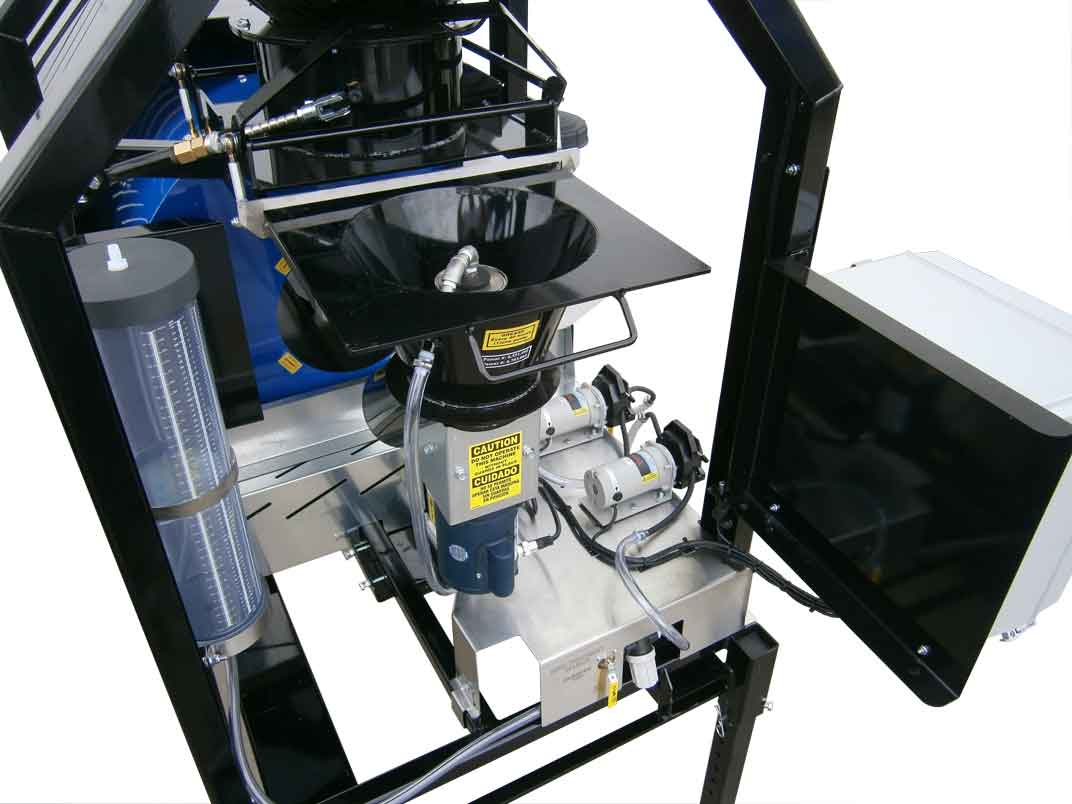 Easy Access to the Atomizer
Provides easy viewing of the treatment chamber. Operators can quickly check for build up and take steps to ensure all day treating. When installed, the control panel will swivel out of the way, quick release handles lowers atomizer chamber on to guides to allow one person to view and maintain equipment safely. 
Options
LP800 Carbon Steel Atomizer Chamber
LP800 Stainless Steel Atomizer Chamber
LP2000 Carbon Steel Atomizer Chamber
LP2000 Stainless Steel Atomizer Chamber