Automated Controller Upgrade
For Manual Style Treaters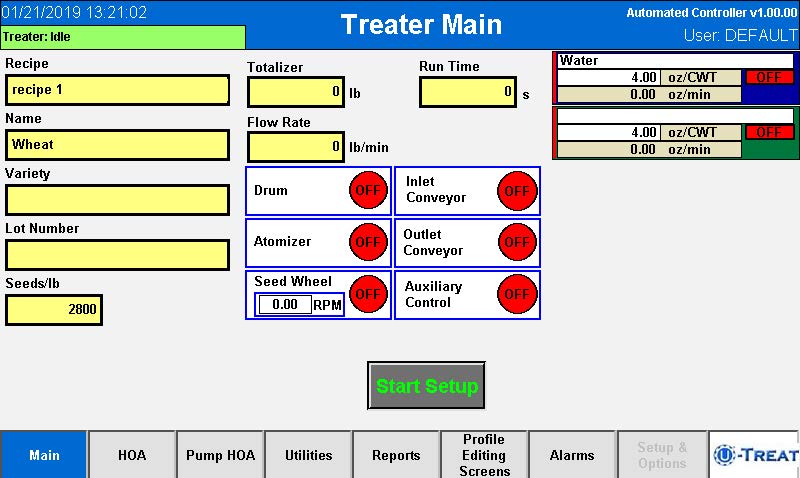 Upgrade Your Accuracy
The automated control panel is a great upgrade solution to fit into your current manual setup. The controller will automate seed metering by a seed wheel or loss-in-weigh and automate up to four pumps. The automation will continuously track and correct both seed and chemistry flow rates to ensure even application of chemistry on the seed.
ADVANTAGES
Easy to operate solution, using the convenience of your existing manual treater*
Adds automation to your seed and chemistry metering equipment by controlling your seed wheel or loss-in-weigh and up to 4 pumps
Will control the seed wheel (USC or Bayer seed wheel) or loss-in-weigh with automation
Support treating by hundred weight or seed count units
Control existing or new seed wheel (Seed wheel sold separately) or loss-in-weigh
ADVANTAGES
Will control up to 4 pump stands
Control existing USC pumps or new PS4 pump stands
Use with DC pumps only
Pump stand will require new or existing IFM flow meter (flow meter sold separately)
Will tie-in your inlet conveyor control wiring
Controls the drum, atomizer, mix tank motor, inlet and outlet conveyors
*Compatible with LP, LPH, and LPX manual style treaters as well as most other manual treater brands.