High Capacity LPV Treater
When high output and high efficiency is your desire. The High Capacity LPV treater gets you 3,000 lbs/min.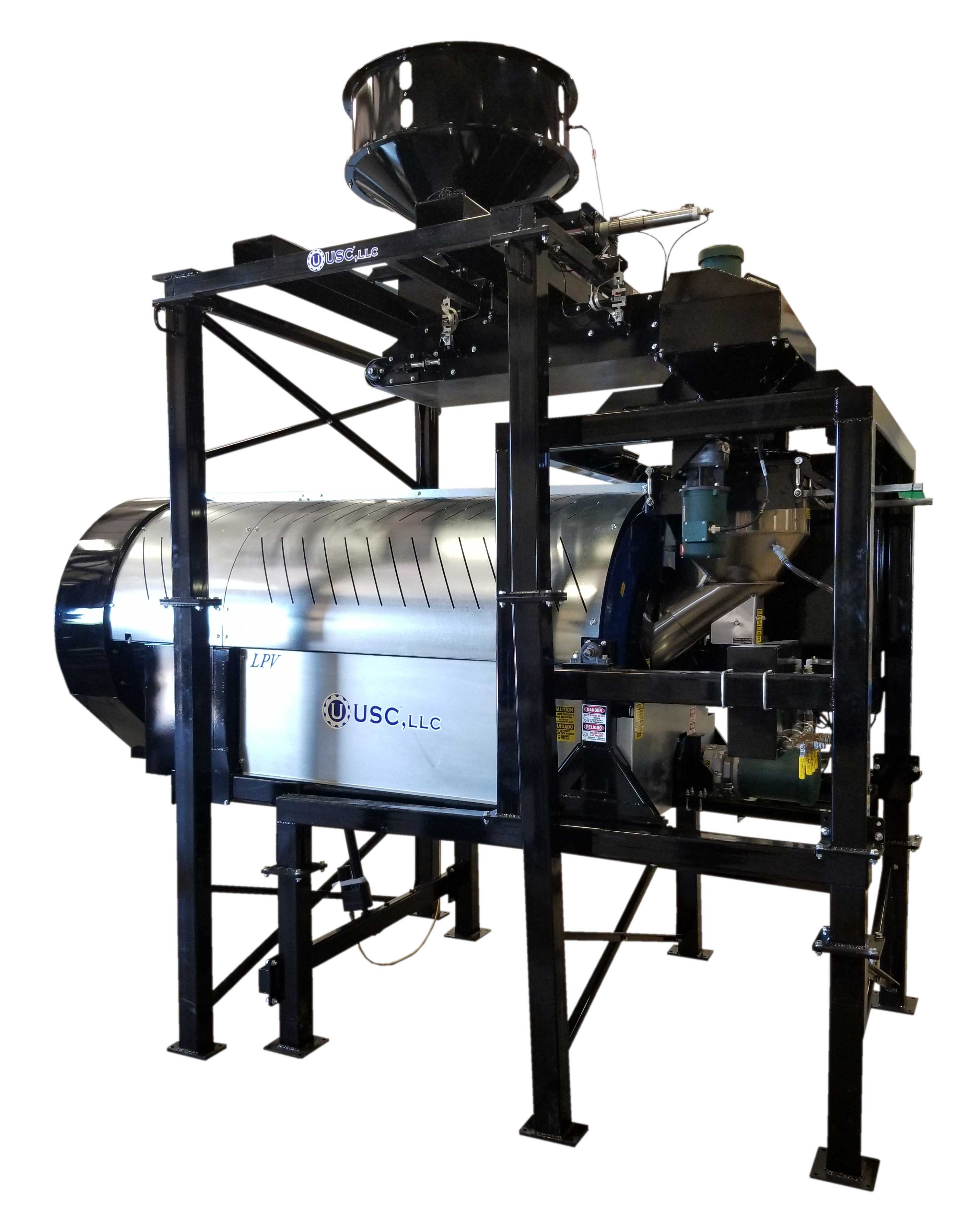 Ultimate Coverage from the First Seed to the Last
This model allows you to treat up to 3,000 lbs per minute. The High Capacity LPV features nebulizer coater technology to ensure the most precise coating in the industry. Seed is metered via a weigh belt. Just like the standard LPV, this model features an 8' long by 42" automated tilting drum, which guarantees ultimate coverage from the first seed to the last. The High Capacity LPV is once again raising the standard in seed care technology at an affordable price. 
Features
High capacity treating. Up to 3,000 lbs/min.
Seed is metered via a weigh belt

High accuracy
Gain in weight technology
No catch points for easy cleaning

8' by 42" carbon or stainless steel tilting drum

Pin point coating adjustments
15 second cleanout

Increased size patented stainless steel atomizer chamber
Nebulizer provides tumbling action causing 360 degree coverage
Automation
Controlled by v4.0 U-Treat automation
Can be controlled remotely via a mobile device
Comes standard with U-Connect pro for remote servicing options
See U-Treat and U-Connect for more automation features