Tri-Flo® Continuous Scale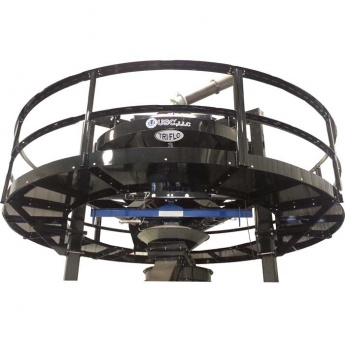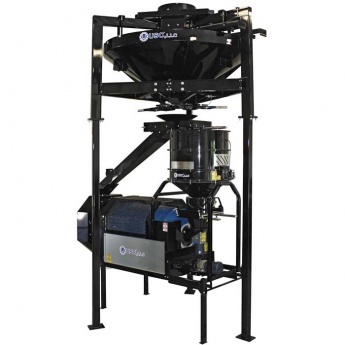 Continually processes and weighs seed
Tri-Flo® is the most innovative, compact, bulk-weighing system in the industry. Tri-Flo® technology boasts a true continuous flow scale hopper system, and is dominating the market. The 3-Hopper design processes and weighs seed with one control, and it can be configured as an above treater or as a floor mount model. Regardless of your decision, Tri-Flo® boasts the lowest height requirement in the industry!
The Tri-Flo® comes in standard capacity running at 1,800 lb/min, and in high capacity running at 3,000 lb/min with a larger hopper size.
To see the Tri-Flo® in action check out a video Here.
Features
Patented technology stands alone in the market
10' 3" height with floor mount hopper system
Height with treater under Tri-Flo® varies from 16' 1" to 23' 7"
Catwalk add-on available
Weights measured in 0.5lb or 0.2KG increments
Continually processes and weighs seed

Cuts production time in half compared to a batch system
Automation
Automation is run via U-Treat V4
Conveniently call in seed by pounds or SCU
Pairs with LPV or LPX treaters for one panel, one touch controls
Mange bin information: seed variety, seed size, lot number, and bin inventory
Upgrade your system as you grow
Loss in Weight Metering capable

Also can be paired with a seed wheel or weigh belt