AT500H
Convenient, flexible and innovative, featuring USC's patented slide-out atomizer with more customized ordering options.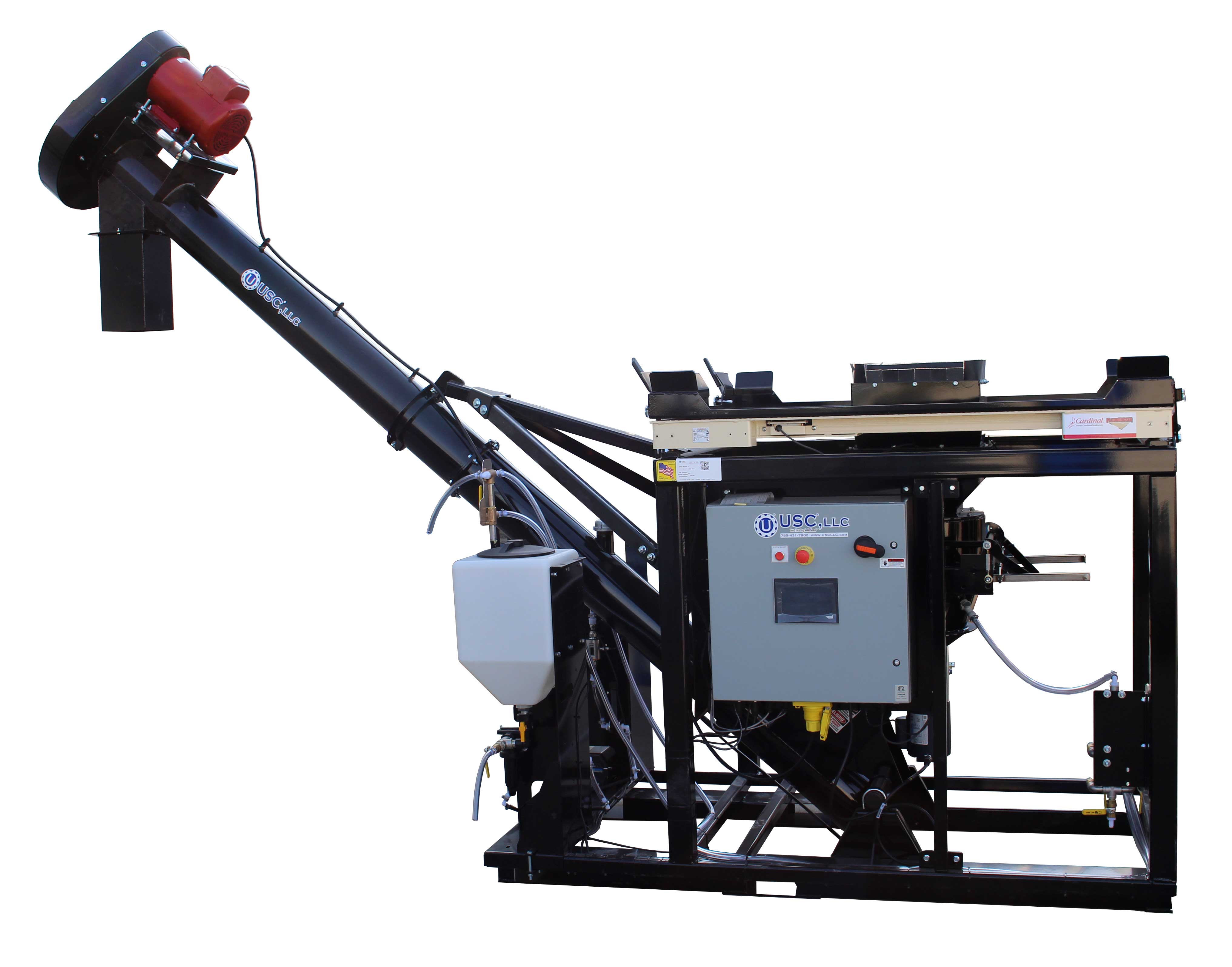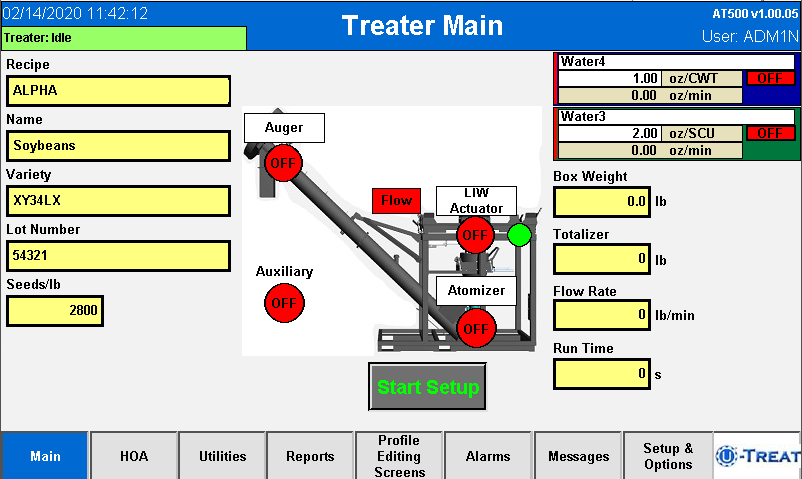 Simple, Compact Design
The AT500H from USC offers the perfect solution for small scale seed treatment. The AT500 uses poly cupped flighting and our patented slide-out atomizer technology to apply treatment to seed. This box-to-box treating system will treat up to 800 lbs/minute making this compact design one of the simplest, cost effective treaters on the market.
Features
Continuous Flow Seed Treatment
Treats Up To 800 Bushels / Hour
12' Long Poly Flighted Auger
8" Poly Cupped Flighting
Slide Out Atomizer For Quick Cleanup
4 Port Static Mixer
2" NPT Port For Dry Additive Input
230V 1Ph, Electrical Panel Includes All Motor Controls
Loss In Weight or Multi-Position Manual Adjustable Chamber Metering Options
Accessories & Options
Inlet Hopper with Bag Cutter
Manual Treater For Box
Automated Treater With Box-to-Box Loss In Weight
Dry Additive Feeder
7" Automated Touch Screen or Manual Controls
Dual 10 Gallon Tanks and Dual Flow Meters
Dual 15 Gallon Tanks with Agitation and Dual Flow Meters